Welcome
Texas Career Solutions
- Where Professionals Fulfill Their Career Dreams
Our Focus is on Your Career Solution
If you are a professional who is eager to turn your expertise into an exciting new career challenge, but are frustrated with your career search, we at Texas Career Solutions will help you make the most of your experience. In fact, the majority of job seekers have no idea how to uncover the right job because they're still using antiquated methods to search. In today's market, to be successful in your job seeking activities, professionals must use a cutting edge approach when exploring the job market. We at Texas Career Solutions not only take you through the entire process of finding the career of your dreams, but most important, we market your expertise to the right executive at each company you want to target.
Let Us Accelerate Your Career Search
Texas Career Solutions is committed to helping professionals speed up their career search by enhancing and supporting their career endeavors. Our team works closely with professionals at many different levels. We write all of your documents, research industries and distribute the correct documents to the hiring manager. When you are called for an interview we research the company, provide interview training, evaluate your offers and assist with salary negotiation.
We Put You in Touch With the Non-Advertised Job Market
Perhaps you were not aware of the fact that approximately 80% of all jobs are never advertised or even seen by the general public. This is where Texas Career Solutions comes in. We have millions of contacts in our database that have the authority to hire you. If your goal is to find the ideal position, Texas Career Solutions will put you in touch with the non-advertised job market.
Putting Your Best Foot Forward
We want to be sure that only those professionals who can benefit from our services will become our clients. We begin by offering an initial consultation where we learn more about each client's needs, their strengths and their qualifications. At this stage, our consultants are selective to assure that we target exactly what you are looking for. Once we have determined what you are searching for in a career we work in close collaboration with you to develop a program designed precisely for your requirements. We want to be sure you are prepared for the very competitive market.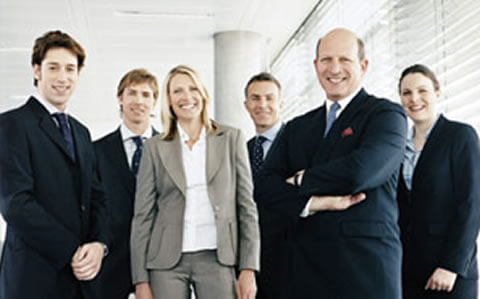 Frustrated with your job search?
Applying to jobs and not getting offers or even the right interviews?
Then nows the time to take the path that succesful job seekers have been using to aggressively begin interviewing as soon as possible.
Ask yourself the following question... would you rather be searching for a new career or interviewing with decision makers? If the answer is interviewing...
Contact us today.
Whether you are an Executive Level Manager, President, Vice President, Mid-level Manager, Engineer/Programmer, CEO/CFO/COO or anyone who is looking for a career change, our mission is always the same; to connect you with the corporate decision makers who are searching for precisely what you have to offer. If you want to take your career to the next level, first ask yourself this important question. Would you rather be searching for a career or interviewing? If the answer is interviewing, then please call us at 972-455-2841 for a free career evaluation..